Brodhead summer reading events to start June 16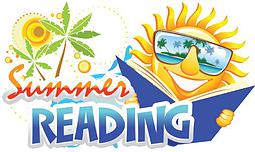 By Dan Moeller
Correspondent
BRODHEAD – Tuesdays will be terrific starting June 16 at the Brodhead library. "Terrific Tuesdays!" programs are part of summer reading at the library, director Nikki Busch reports. This year's summer reading theme is "Every Hero Has a Story."
This year's programs are:
June 16 Wow!
Have you met a hero that performs amazing magical tricks and feats? Don't miss our first and fun program with magician and balloon artist Tim Glander.
June 23 Pow!
Are there heroes in our community? Brodhead firefighters will demonstrate their lifesaving skills with their trucks, hoses and fire extinguishers.
June 30 Pop!
Would you like to meet an animal hero? Dennis Tlachlac has rescued many wild animals and he will bring amazing animals to the program and share their unique stories.
July 7 Wham!
What are your superhero skills? It's time to discover your skills at the Superhero 'Training Academy right here in our library. Watch out for kryptonite!
July 14 Bam!
Are there heroes in our county? Officers from the Brodhead Police Department and the Green County Sheriff's Department will share their tools, training and tales.
July 21 Boom!
Have you seen a hero that juggles colorful rings, flying monkeys or small children? Doug the Jug is an amazing juggler with stories to tell.
The library board met last week and Busch reported the library had 4,074 visits in April compared to 4,602 last April. There were 5,852 items checked out compared to 5,701 the year before. There were also 215 e-books checked out.